Announcing Our New Website
As we ring in the New Year, we are very pleased to announce our new website and with it, our foray into social media.  It has been a long journey but after 6 months of toiling we are ready to launch.
https://johnhelmsandassociates.com/
While all websites are a humblebrag to some degree we are doing more than just polishing our image.  We recognize the impact the internet has had on how people access information and how it affects their buying habits.  While we are still "old school" in terms of service and providing local personal attention, we understand that it was time for a change.
This is also important for us from an intrinsic motivational standpoint.  I have been in the insurance business for 32 years now and am looking forward to a new challenge.  I have always enjoyed the marketing aspect the most and plan on having fun with this.  Part of what you can expect is the following:
More newsletters and a blog
Using more platforms (LinkedIn, Yelp, Google) (Sorry, we don't do Facebook)
Our upcoming Media launch including videos and podcasts (stay tuned)
Public workshops and seminars
I often referred our old website to a glorified business card.  Our new site is a living and breathing place where there will be additions, continuous changes, and ways to interact.  I encourage our community to give us feedback on what is important to them and how we can better serve you.  We encourage you to share us with important people in your world who you think would benefit from our services.
I want to thank everyone who made this possible starting with Kathi Olson at WPF Creatives and her team as well as CAD Masters in Walnut Creek, our computer guys.  I also want to thank all of you too, our clients, for your ongoing support.  We could not have done it without you.
Sincerely,
John
John Helms & Associates Insurance Brokers
2940 Camino Diablo Ste. 205
Walnut Creek, CA 94597 (925) 287-8600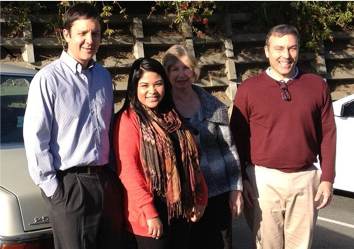 California Life License # 0702479
With us, You're a big fish in a small pond.