The Medicare Access and CHIP Reauthorization Act (MACRA)
Beginning this April Medicare will start issuing new cards to beneficiaries. Rather than using social security numbers with an A or a T after it, they will begin to replace the old cards with ones that have a randomly assigned 11 digit alphanumeric Health Insurance Claim Number (HICN) to determine eligibility and claims. The transition period will run through December 31st, 2019 by which time the insurance.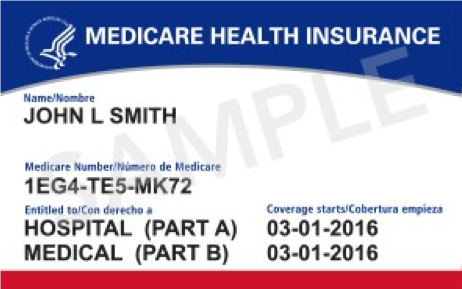 In a world where hacking personal information is an increasing problem, this was considered long overdue. The only downside is that it will now be harder for people to remember.
When dirt was rocks
This is probably good for several other reasons. I can remember when some carriers used social security numbers as the policy ID. The problem was what to do when someone changed or repurchased plans. Since we each have only one Social Security number that stays with us for life but we change policies periodically it meant the carrier would have to issue a dummy number. It does not seem like a big deal now but in a pre-computer / internet world it would often lead to train wrecks with claims.
Only Tangible Proof
One of the cool things about Kaiser is that they were one of the first carriers to issue the normal hard plastic credit card sized ID rather than the cheap paper cards that would dissolve upon contact with water. Yes, you could always order new cards but it had a sort of permanent feel to it. Many people are very attached to it and have memorized the random number. As for my Social Security card, I lost it sometime after my first job in high school when I memorized it to fill out my payroll report. I haven't needed it since.
Thank you again for remembering us and feel free to call if you need a new card. Sincerely,
John
John Helms & Associates Insurance Brokers
2940 Camino Diablo Ste. 205
Walnut Creek, CA 94597 (925) 287-8600
California Life License # 0702479
With us, You're a big fish in a small pond.